Changelog
Introducing Cosmic Extensions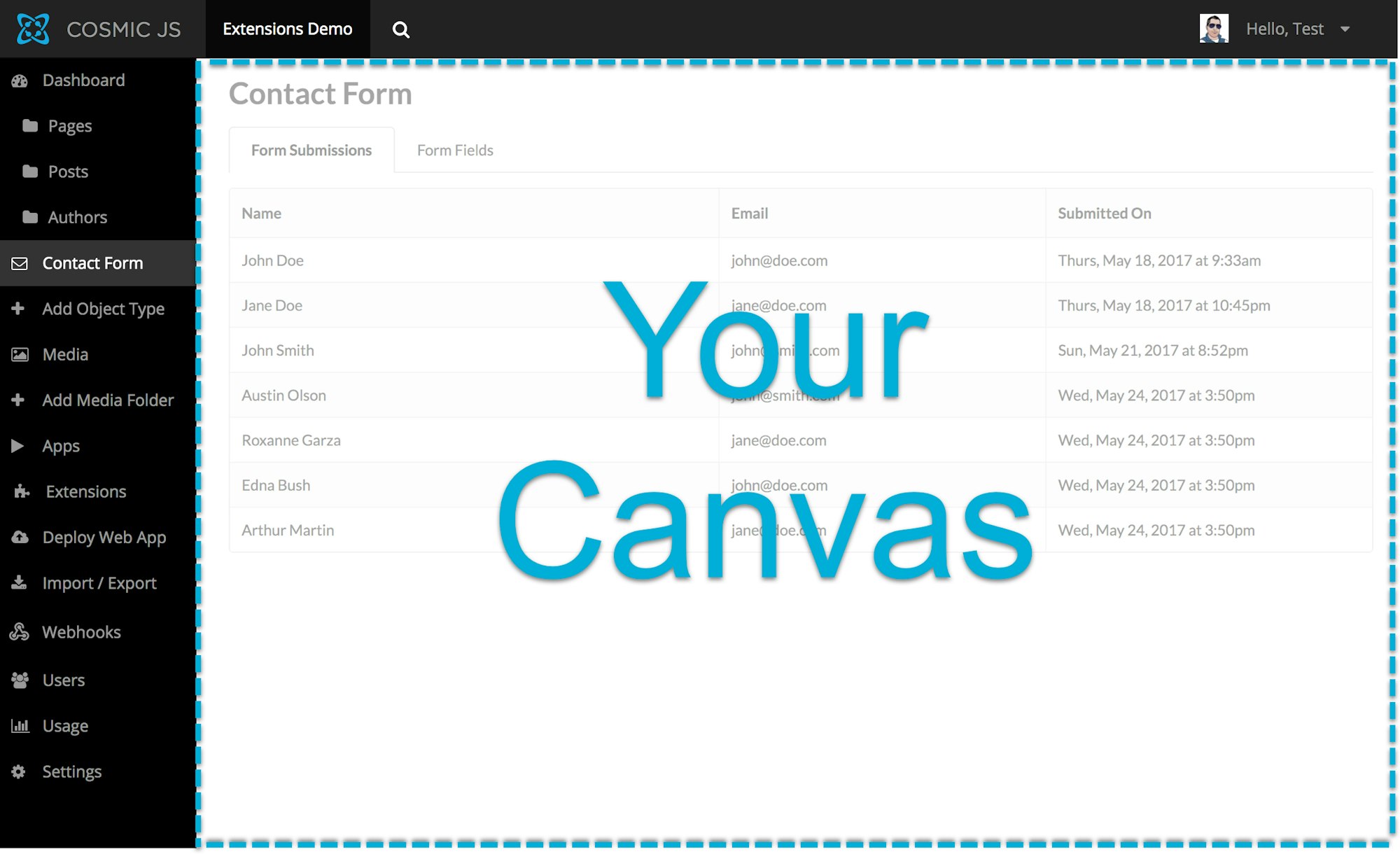 We're excited to announce Extensions, a powerful new way to create custom experiences within Cosmic. With Cosmic Extensions, you can now build applications directly into your Bucket Dashboard giving you the power to create customized views and communicate with third party APIs to extend the functionality of Cosmic.

Check out the Extensions documentation.

This is another step in providing you with the best way to collaborate to create amazing products. I hope you enjoy the new freedom you have to create and customize your Cosmic experience. Take a look through the Cosmic Extensions documentation for more information on how to get started. If you have any questions please reach out to us on Twitter and join our community on Slack.
Back to changelog