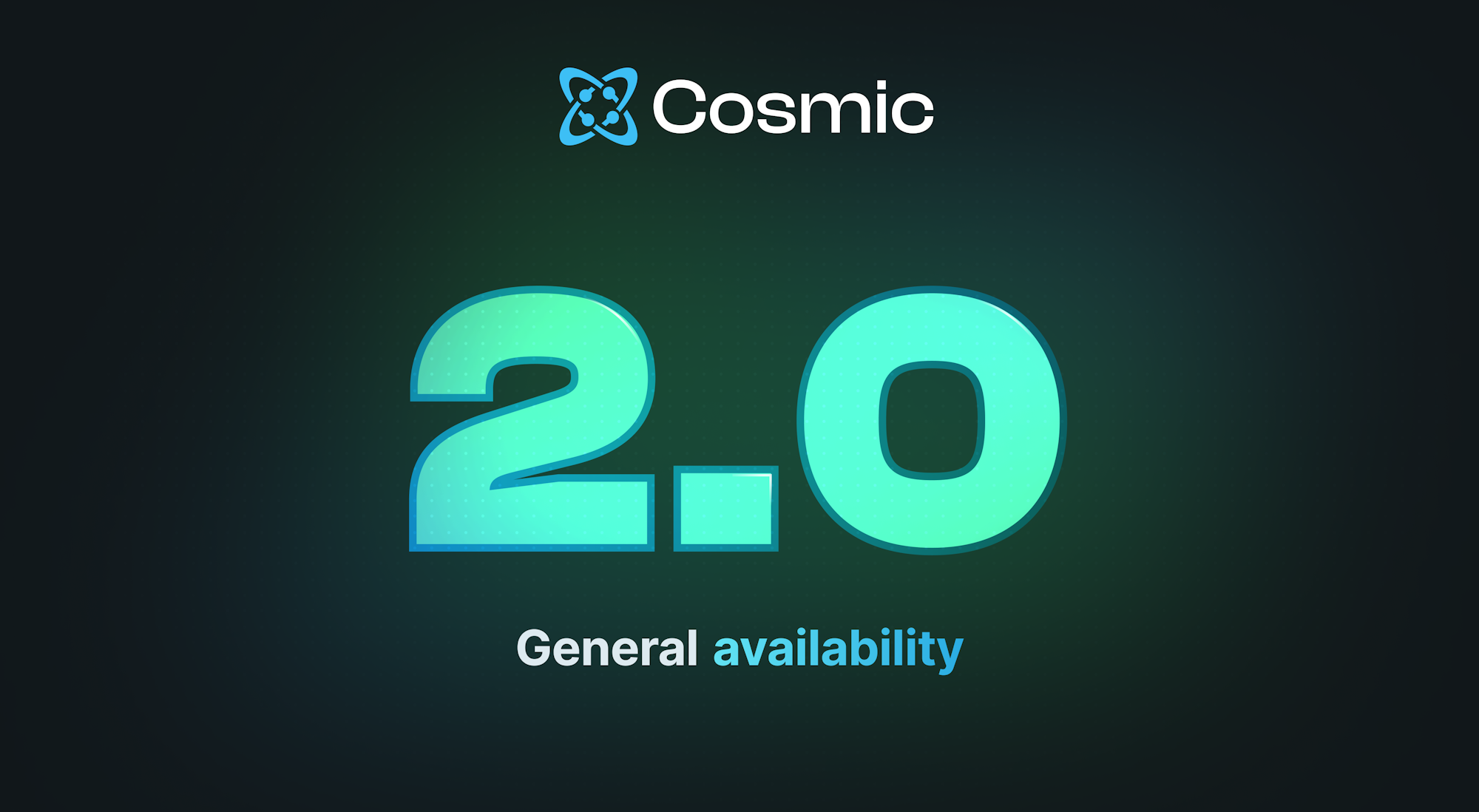 Welcome to Cosmic 2.0. This release is the result of two years of dedicated work by our team which we are proud to share with you.
New dashboard now in GA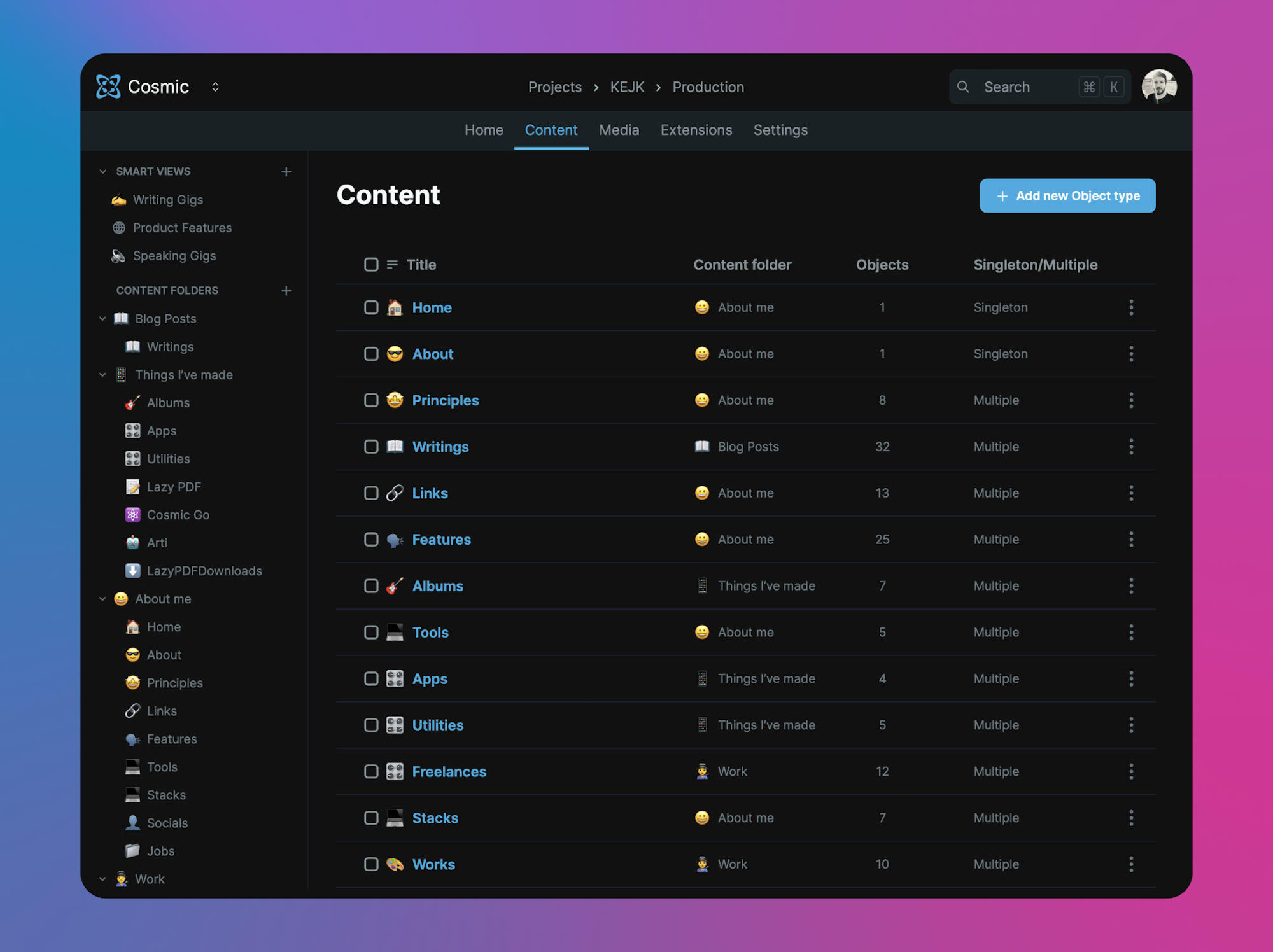 The new dashboard is now in general availability meaning you can sign up and begin using it today.
Important notes
The v1 dashboard is now at . Please notify your team members if you want to keep using it for now. Visit the upgrade guide for more information about upgrading from dashboard v1.
Be on the lookout for a deprecation schedule of the v1 dashboard soon which will provide ample time for migration to the new dashboard. Cosmic support is available to assist with any questions.
If you are new to Cosmic, a good place to get started is with the quickstart in the docs.
New Cosmic website

You may notice things are looking really good around here. That's because the Cosmic website has undergone a huge upgrade.
Completely rebuilt from the ground-up, our new website presents our brand with our core mission to empower teams to build, collaborate, and deliver content at scale, powering small teams to publicly-traded companies.
How is it built?
Our new website is built using some of the best technology available for modern web development:
Next.js
TypeScript
Tailwind CSS
Content managed by Cosmic (of course!)
Take a tour
Take a tour of the new website starting from the home page, it's beautiful (and fast!).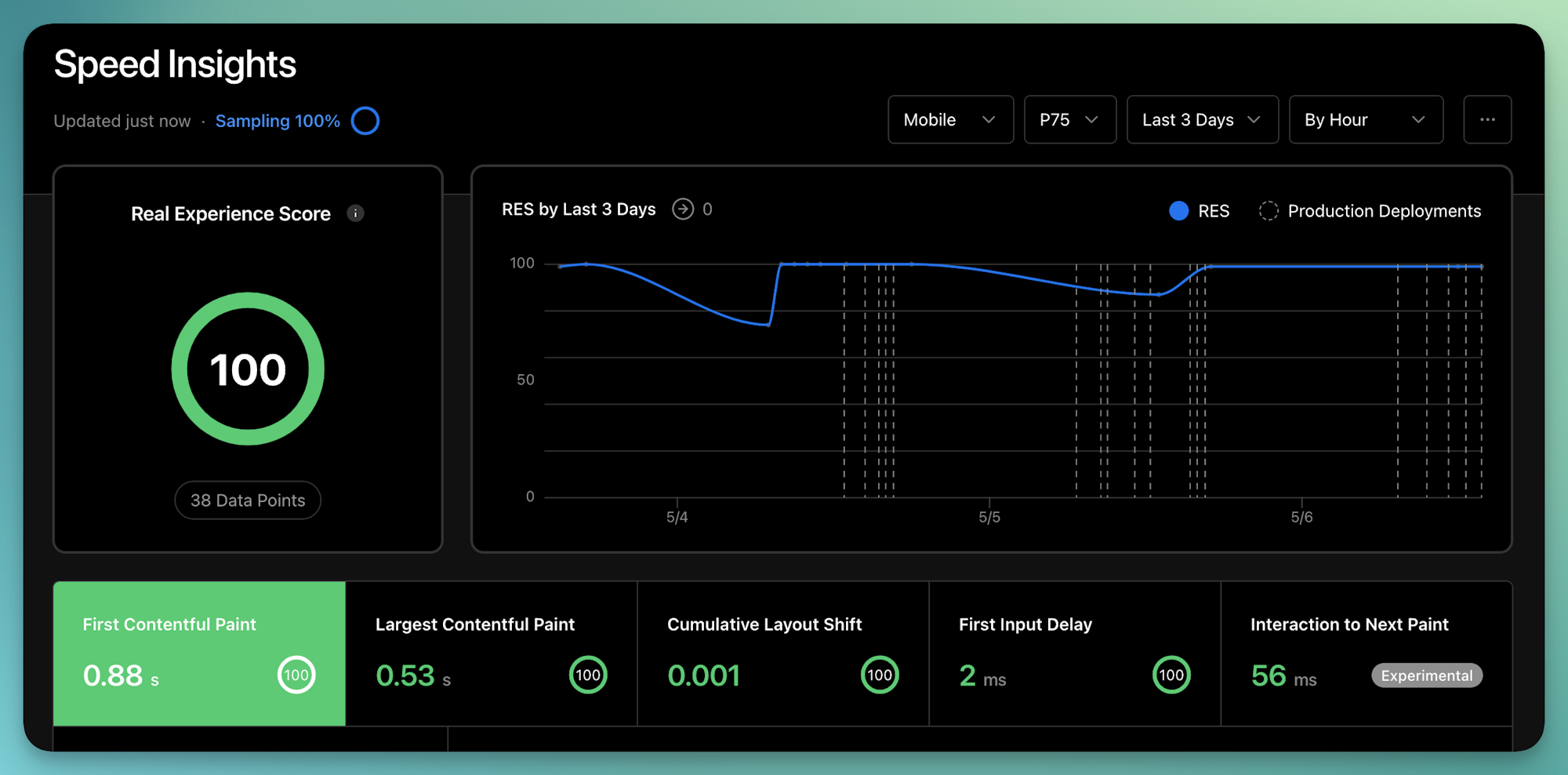 Next steps
Sign up for Cosmic 2.0 and if you have any questions, you can reach out to support. If you are a returning customer, read the upgrade guide in the documentation.
We look forward to seeing what you build!
Tony Spiro
Cosmic CEO
P.S.
Special thank you to our customers for being amazing supporters of our efforts to build the best CMS experience in the world. More to come!
Big shout out to the Cosmic team for building a tremendous product and being incredible people to work with. We're just getting started. Let's go!!!