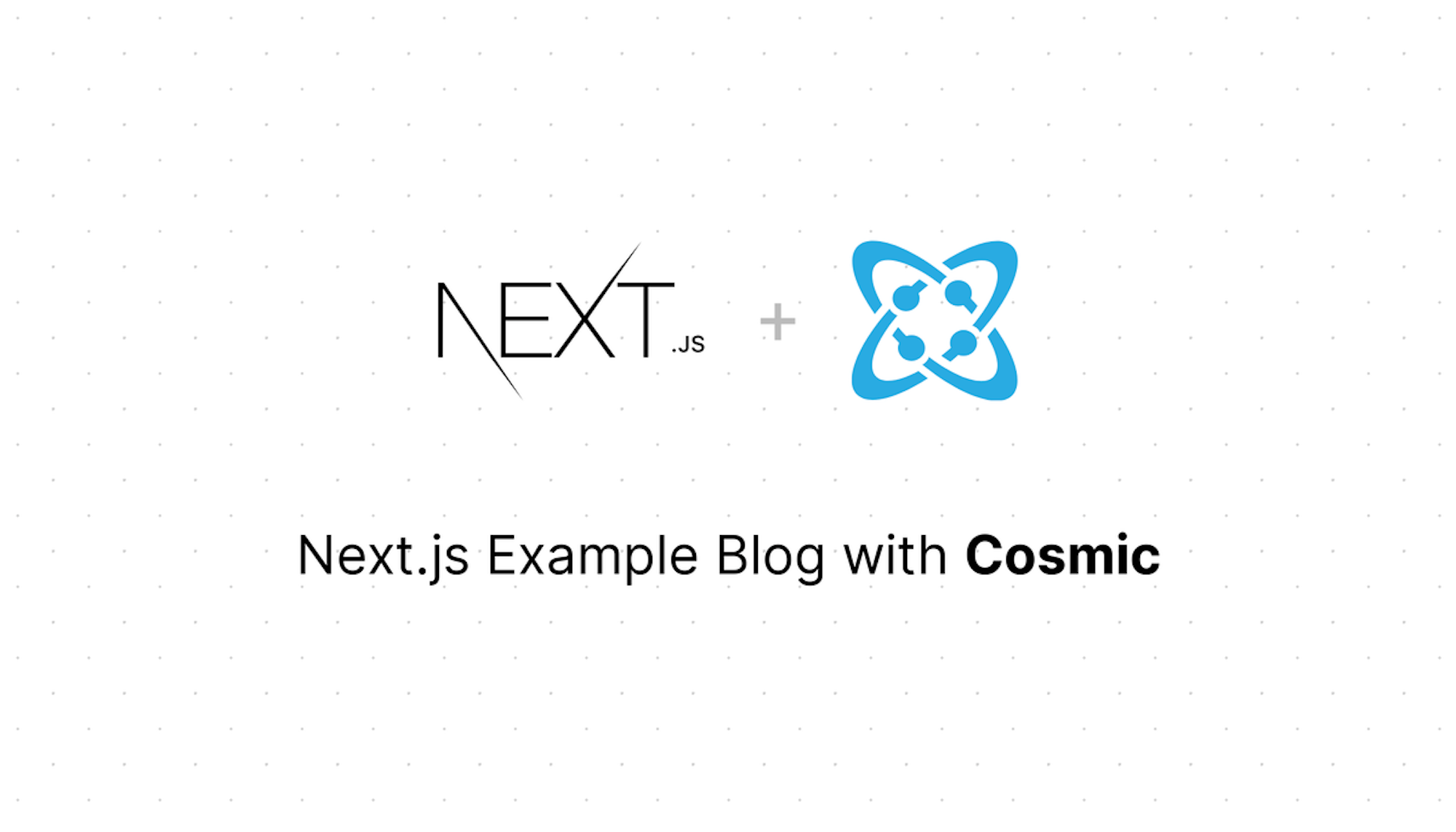 We have a few exciting updates to help you power content for your modern websites and apps using Cosmic.

1. Next.js Static Blog
Check out the newest app in our Apps Marketplace to help you learn how to use Cosmic with the Next.js framework. The new Next.js Static Blog includes draft content preview functionality, automatic image optimization, and has a killer lighthouse score 😍

2. Increased Media Upload in the API
We've now increased the size limit on file uploads to the REST API limit to 900MB. Check out the details in the documentation. So enjoy uploading all those home movies via our API 😀

3. Workspaces navigation update
You will now notice that you have easier access to your workspaces. Located in the top right nav dropdown after logging in, you can see your listed workspaces and get to those projects faster (no Slack issues here). This makes switching between workspaces much easier. Contact sales to get your white label company-branded workspace set up.

4. Localization Improvements
We've improved the process of creating localized content. On the Edit Object page for localized content, you will now see a button that says "Add New Version" if a new localized version is available. You will also see a list of created localized versions for easy access.
We hope you enjoy these updates. If you have any questions, join our Slack community and reach out to us on Twitter.