Blog
Sneak Peek: Brand New Dashboard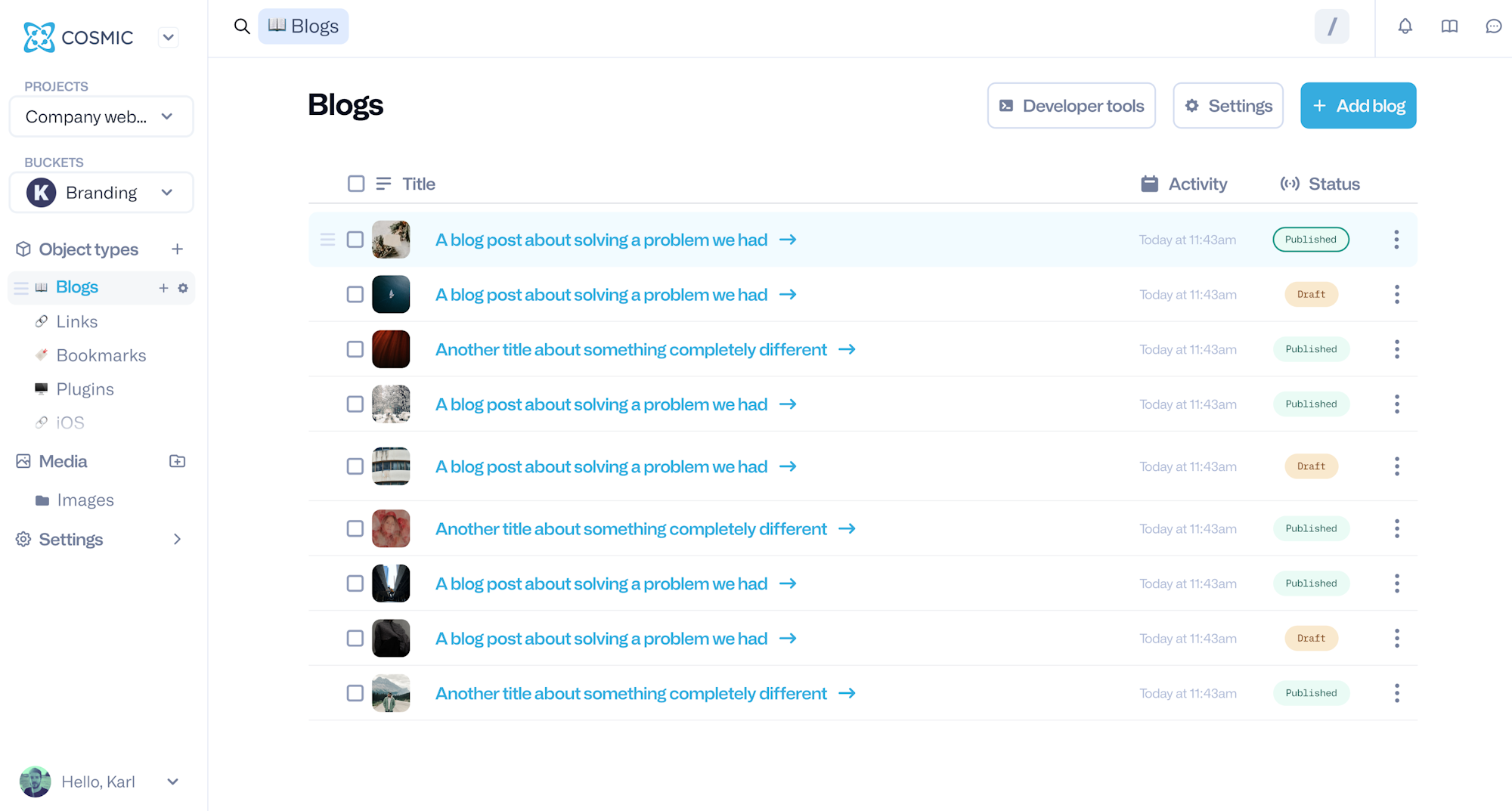 We may have seemed a little quiet lately. That's because, for the last few months, we've been hard at work building a completely new Cosmic dashboard!
Built from the ground up, our new dashboard promises to be faster, easier to use, and more beautiful than any CMS dashboard you have ever seen.
Though it's not quite ready yet, we are really excited to show you a sneak peek. Check out the screenshots below, and make sure to follow the links to be the first to get exclusive preview access before we release to the general public.
Blazing Fast Page Loads ⚡


Beautiful Media Management 😍
Dark Mode 🌑



And much, much more!!!
At Cosmic, we are committed to providing your team with the best content management solution, and we think our new dashboard will make your experience second to none.


Moar Previews Please!
We can't wait to show you more when it's ready! If you're not onboard yet, sign up for Cosmic and we'll be sure to notify you when the new dashboard is available for you to get your hands on. Also, follow us on Twitter and join our Slack channel for more updates.