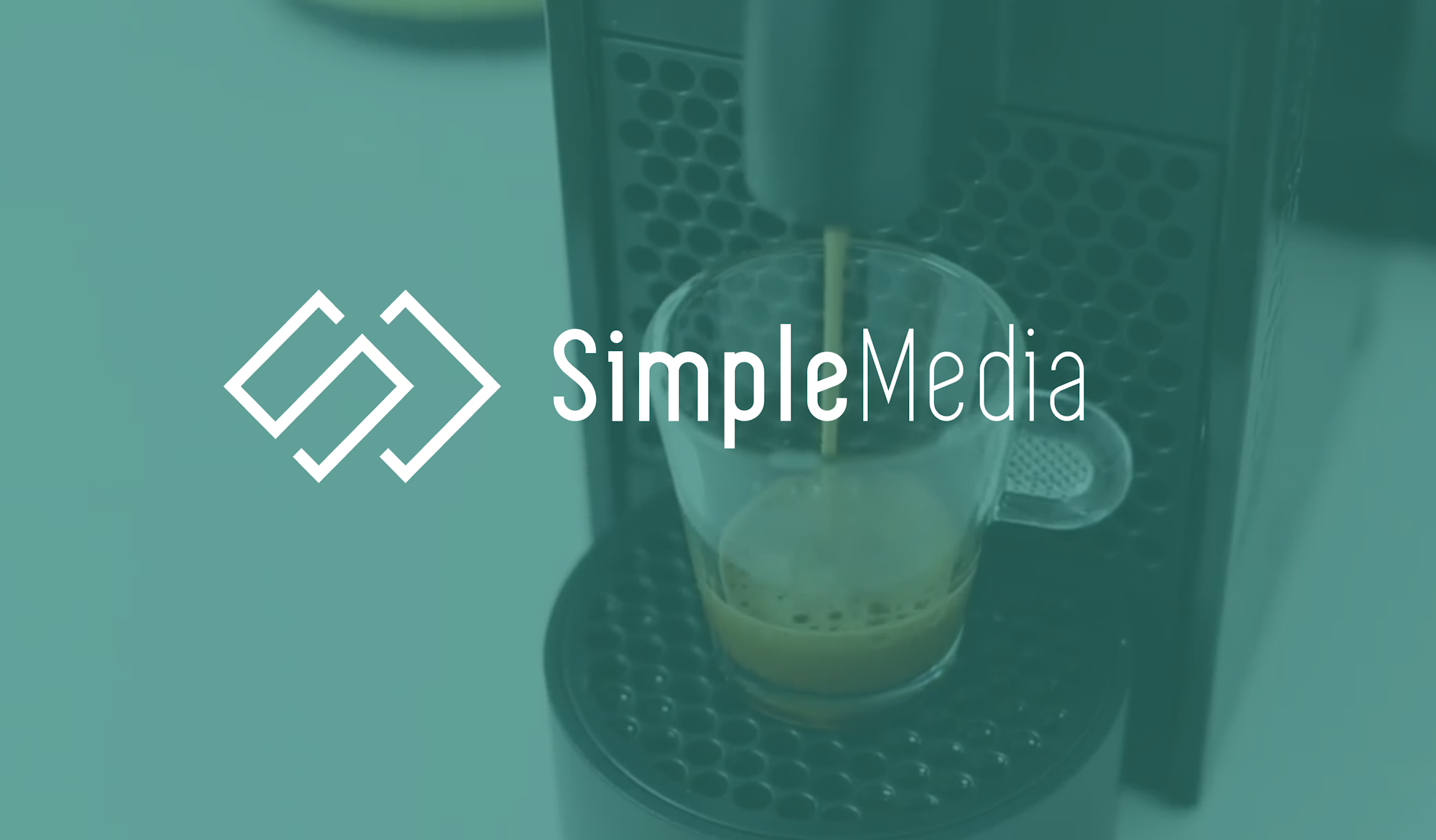 An API without a developer ecosystem is just an acronym. The developers in the Cosmic Community bring life to the platform, powering content through the Cosmic API to build and manage websites and applications. In keeping with the mantra, Cosmic introduces its second installment of its Developer Spotlight Blog series, sitting down with Nick Bonanno, Founder & CEO of Simple Media, a boutique digital micro-services agency focused on bringing the future of application development to businesses that wouldn't otherwise have access to these resources through typical agency relationships.

Cosmic: When did Simple Media start?
Nick: Founded in 2007.

Are you still doing what you started doing? What does the agency currently offer / do?
Amy (my business partner and wife) and I were freelancing web design (WordPress), Search Engine Optimization and Pay Per Click when we first started Simple Media in 2007. We currently offer brand strategy, creative, UI/UX design, results-oriented marketing and advertising.

Can you talk a little about your creative and development process as it relates to your digital projects?
What sets us apart is the simplicity in our approach, which results in nimble, cost-effective and on-time project execution. We always lead with strategy, and follow with execution. Clients find it very easy to work with us, as we walk them through each phase of the project, and help them connect the dots in their digital strategy.

How did Cosmic (as your API CMS) fit into that development process?
Cosmic doesn't just fit into our dev process, but our overall philosophy. It's simple to deploy, it's completely customizable, it allows our clients to have a custom CMS for a small monthly hosting fee, plus it's secure and blazing fast.

Does Cosmic help your team and your clients? Does it help one of those parties more than the other?
I would say it's equally beneficial. It allows us as the agency to have a seamless process between the design phase and the back end development phase, and it allows our clients to choose what portions of their website they want to make dynamic vs. static, based on their content update requirements.

What do you like about managing content in the Cosmic dashboard? Part II: Vs. other legacy installed systems?
Cosmic provides the essentials for clients to easily manage their content, without the clutter that's typically found in most installed Content Management Systems. The User Interface is very clean and easily navigable.

There's been a lot of push back on installed content management systems recently in favor of API-based approaches to building digital products. How do you think the way agencies are developing software is changing and how does it affect you as an agency owner?
We have experienced this firsthand. The biggest challenge with deploying web applications is the time of execution, which translates into higher development costs. Having a solution like Cosmic allows us – the agency - to be much more versatile and nimble.
Check Simple Media out through its website to see how Nick and his team are building micro-service digital applications at scale through the Cosmic API. Cosmic is an API-first cloud-based content management platform that makes it easy to manage applications and content. If you have questions about the Cosmic API, please reach out to the founders on Twitter or Slack.

Carson Gibbons is the Co-Founder & CMO of Cosmic, an API-first Cloud-based Content Management Platform that decouples content from code, allowing devs to build slick apps and websites in any programming language they want.