Back to Changelog
Changelog
New dashboard updates: workspaces, navigation, and Extensions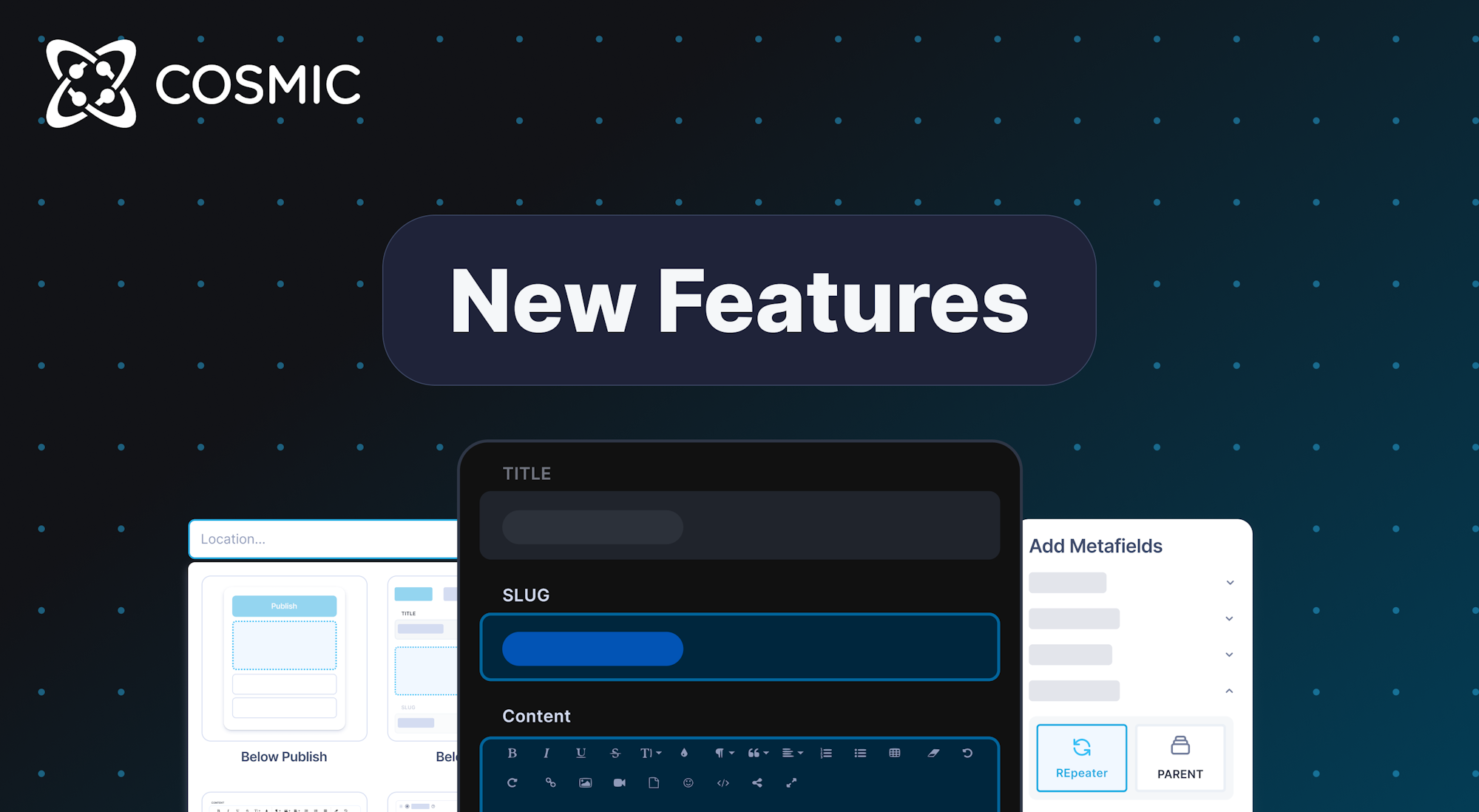 We've released some new features for the new dashboard that we would like to share with you. Read below and sign up to get on the waitlist to preview the new dashboard.
🧭 Navigation
We are on a mission to provide the easiest way to manage content and it all starts with organization. We think you'll agree that our new navigation / information architecture is intuitive and makes everything in your dashboard easy to find.

🏢 Workspaces
A big reason to use a content management system is to collaborate with team members around content creation. Cosmic Workspaces enables you to add your company name and brand to the top of your dashboard to keep everyone on track and on brand. Now your company brand is top of mind (and top of page!).
🧩 Extensions
We've made a big update to how Extensions are built. Extensions can be added to the Object editing pages to connect to third party APIs and display any https / frame-enabled URL. We think you'll love it and your colleagues will love it too! (Disclaimer: We do not encourage workplace rick rolling)


💻 Try it out
We are on a mission to build the best content management solution in the world, but there's still more work to do! If you haven't joined, sign up to get on the waitlist to try it out during this alpha development phase, and help us by providing your feedback.
Follow us on Twitter, and join our team on Slack to stay in touch with the latest Cosmic news.

Sincerely,
Cosmic Team