Blog
Introducing the Cosmic Media extension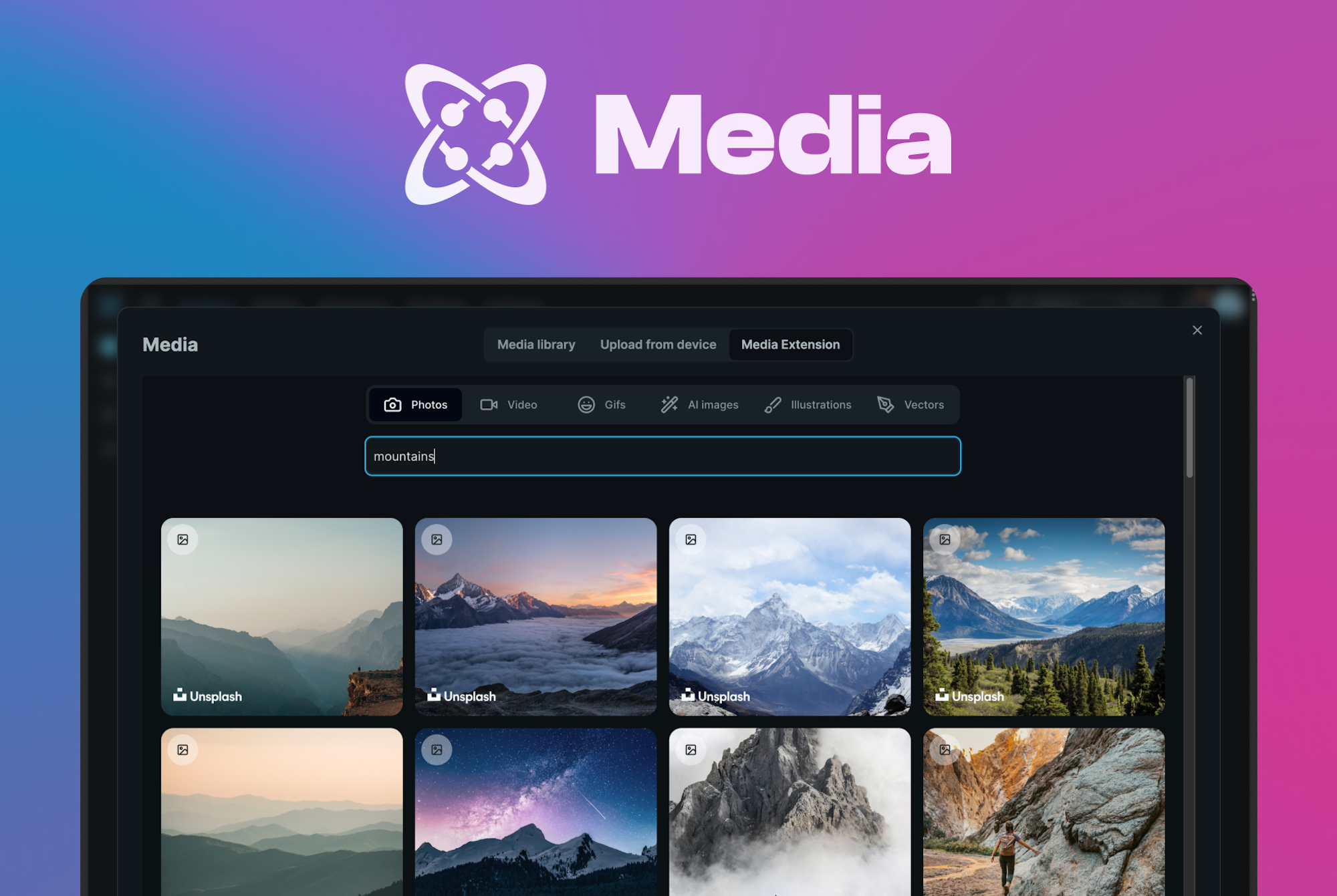 We are excited to announce the Cosmic Media extension, giving you a convenient way to add high-quality media to your content. Search from millions of stock photos, videos, and gifs to instantly add to your Cosmic content all royalty-free. You can also use AI to generate any image that you can think of from a simple text prompt. Try it here.
Services included
Search from Unsplash, Pexels, Pixabay, Giphy, and use OpenAI DALL-E to generate AI images.

Usage
With the Cosmic Media extension installed on your project, you and your team members have instant access to the best online stock media services all from one convenient interface.
Next steps
We hope you enjoy using the new Cosmic Media extension to add compelling, media-rich experiences to your content. To get started, create your free Cosmic account and install the Cosmic Media extension.
If you have any questions about implementation or usage of extensions, you can reach out to Cosmic support via email or chat. And follow us on X for future updates.