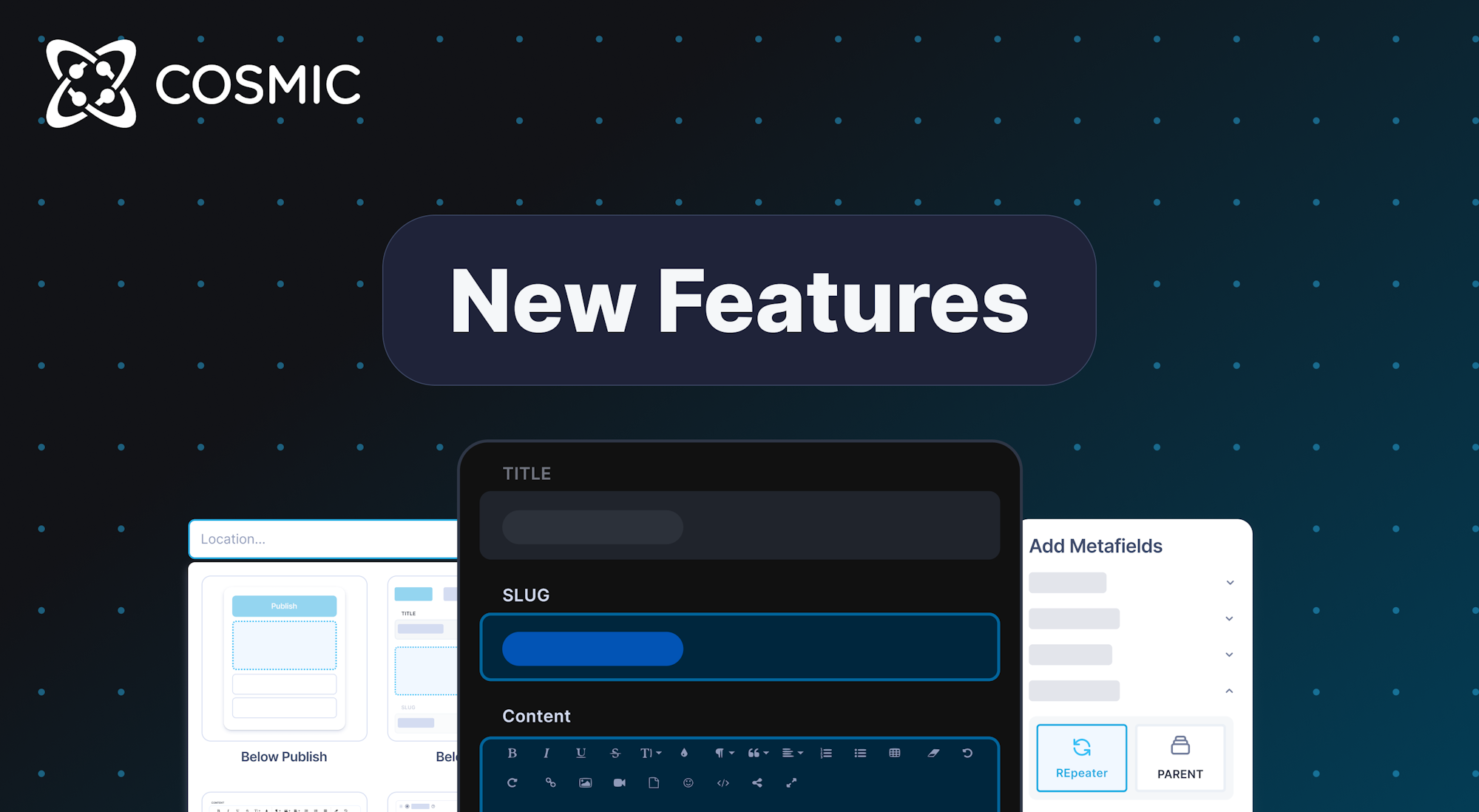 We're excited to share new dashboard updates and fixes with you. Read below and sign up to get on the waitlist to preview the new dashboard.

🎨 Color and emoji Metafields
Say hello to a couple of new Metafields, color and emoji.
Color Metafield
The color Metafield has been one of our most-requested additions and it's now available! Select a color using a color picker, or simply add any valid HEX value.
Emoji Metafield
Why not? Select from numerous emojis to create even more expressive content 😉
🌎 Improved localization
We've made some nice quality of life updates to our localization feature. We think you'll agree that the experience of localizing content in the new dashboard is simple and intuitive.
📜 Fixed HTML editor toolbar scrolling
The fixed HTML editor scrolling toolbar makes it easy to update your content with the available tools wherever you are on the page.
🐛 Content model editing fix
We fixed an issue where the model was not being updated when you navigate from editing a Content Type to the Object page. It's fixed now!


🖥️ Try it out
We are on a mission to build the best content management solution in the world. There's more work to do, so if you haven't joined, please sign up to get on the waitlist to try it out during this alpha development phase, and help us by providing your feedback.
We're excited to be closing in on the beta release, the majority of the work ahead is mainly preparing for migration. We will be to sure to let you know soon what steps will be needed (if any) to prepare your projects for the new dashboard.
Follow us on Twitter, subscribe on YouTube, and join our team on Slack to stay in touch with the latest Cosmic news and feature updates.

Sincerely,
Cosmic Team