Blog
Introducing Build Time: a new podcast by Cosmic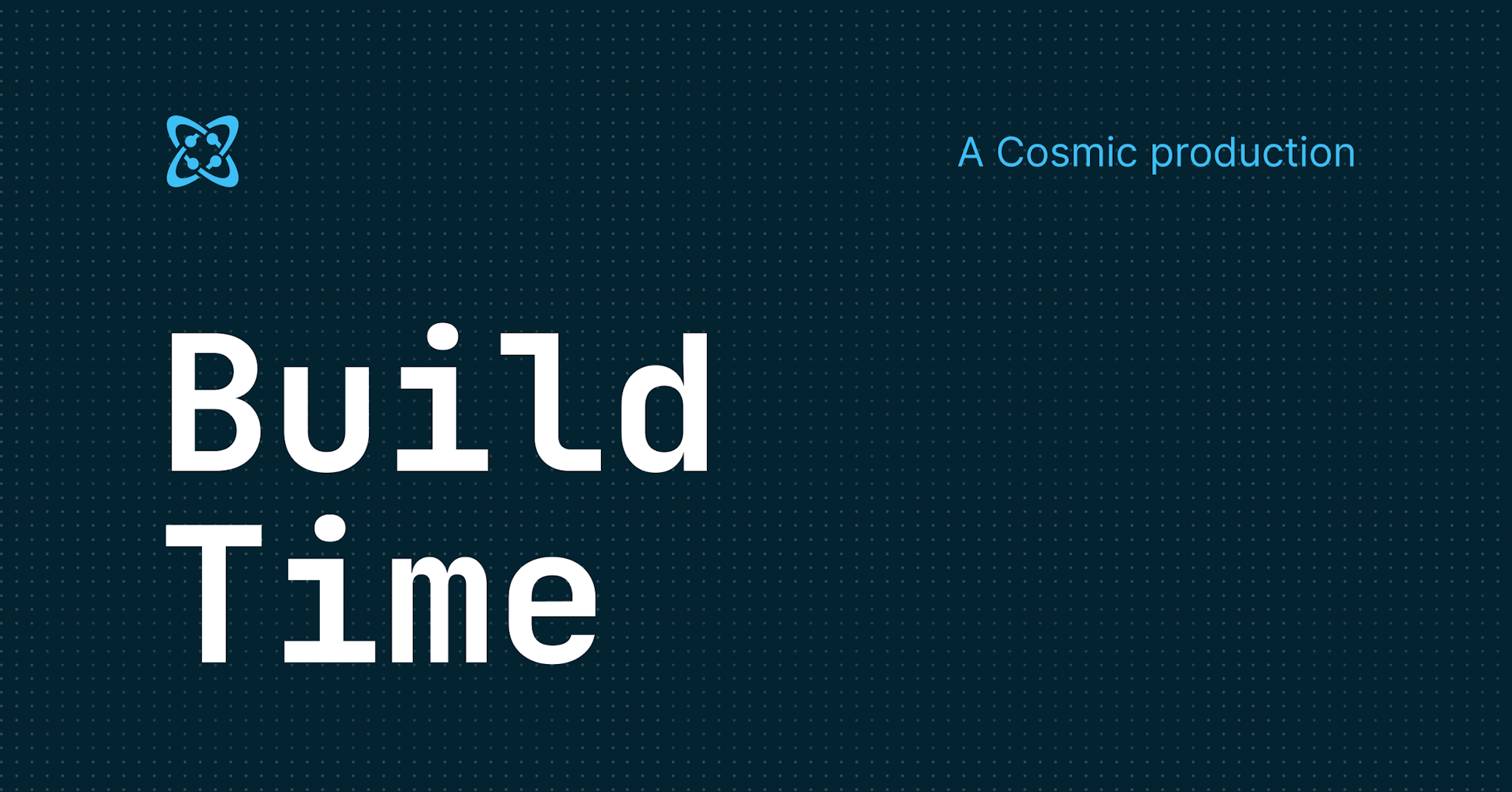 We are excited to announce our new podcast: Build Time, now available on your favorite podcast platforms.

Listen on Spotify



Listen on Apple Podcasts
Why did we start a podcast?
Our mission at Cosmic is to provide the best content management service in the world. And we believe educational content is critical to helping you get the most out of Cosmic.
By offering a podcast, we are giving you another way to learn how to build great content-powered products using Cosmic and other applicable tools and services.
Our goal is for listeners to learn more about features offered by Cosmic and provide insights into techniques, libraries, frameworks, and collaboration tools in the content management and app development space.

Episode #1
Our first episode discusses the article How to use Next.js Image with a headless CMS. We show you how to use the Next.js Image component to optimize the delivery of your Cosmic-hosted images. We also discuss general best practices and techniques to optimize images for page speed and website user experiences.

Show ideas
We are committed to helping our customers build great products using the best technology. And since we are also passionate about building great products, Build Time will serve as a way for us to stay up-to-date with the best techniques to build modern products and share our experience with you.
We are happy to consider your ideas for Cosmic features you would like us to highlight as well as any other topics you would like to see featured in the show. For episode ideas and any guest requests, please reach out to us on Slack , Twitter, or email us.

Happy listening!
Cosmic Education Team