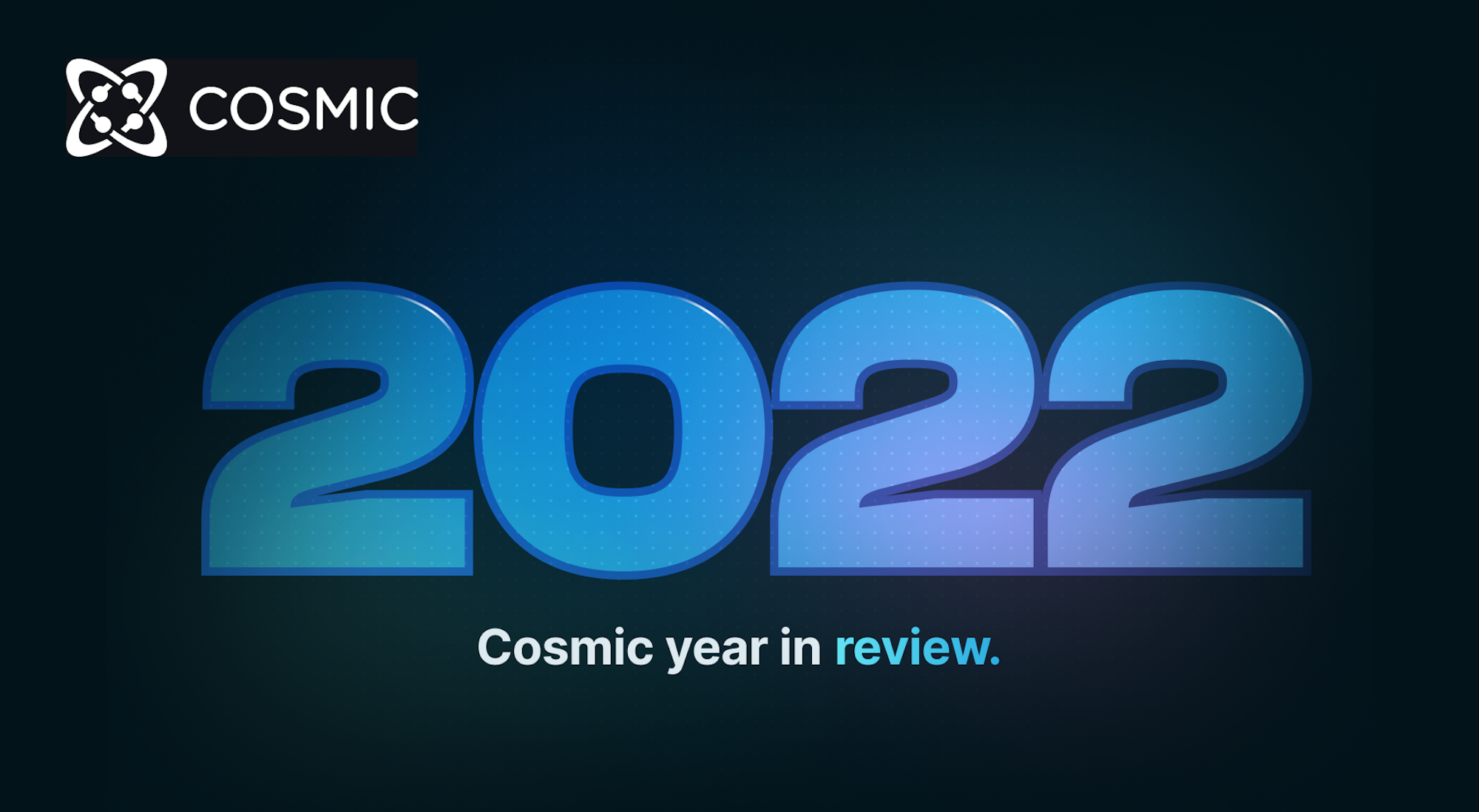 2022 was a productive year for us at Cosmic. I am proud of the progress we've made this year and stoked for more great things to come in 2023. Read about some of the highlights in the recap below:
2022 Highlights
New dashboard progress
Over the course of the year, we have been building, what can only be described in my humble opinion, as the best content management system in the world. Starting from the ground up, we have reimagined the experience, building it with hand-crafted precision.
Special thanks goes to the customers who have been helping to provide feedback along the way 🙌 We are coming very close to a beta release, and are looking forward to getting it into your hands for wider release, so stay tuned!

The beautiful new dashboard 😍
Infrastructure updates
We are grateful to you for choosing Cosmic to host and deliver your mission-critical content. With this trust comes our commitment to providing a resilient and performant service for your team and your customers, wherever they are in the world. This year we shipped a big update to make our global infrastructure more resilient, adding multiple regions to our data centers as well as making the dashboard up to three times faster.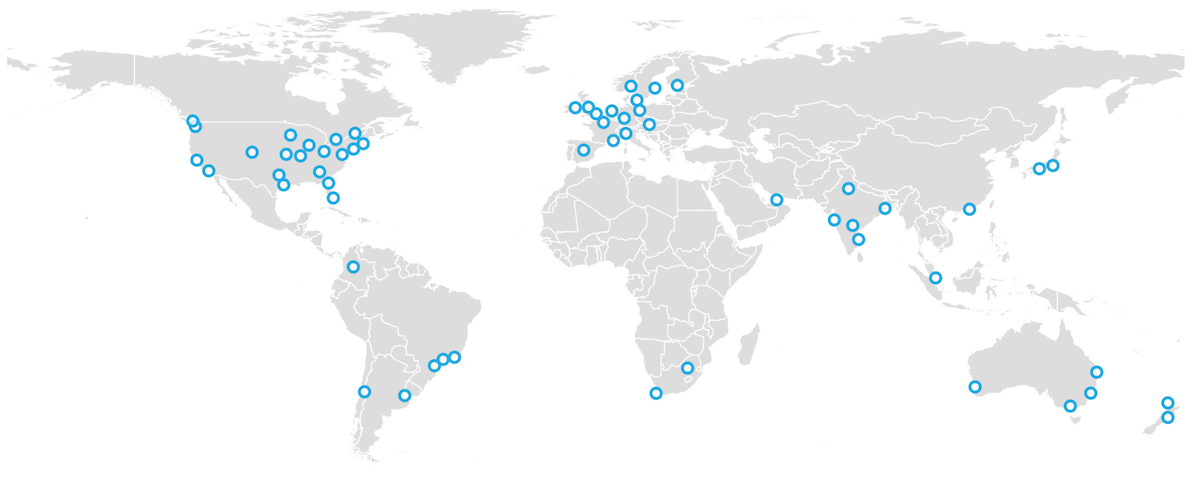 Educational resources
Along with updates to improve the service experience, we've continued efforts to teach about the value of decoupling content from code to make your team more efficient and productive.
We offered new educational resources in our documentation to help you learn about the powerful capabilities of the Cosmic API.
We provided how-to articles to help you learn how you can use Cosmic to power content for various use cases such as a developer portfolio, restaurant website, and non-profit website.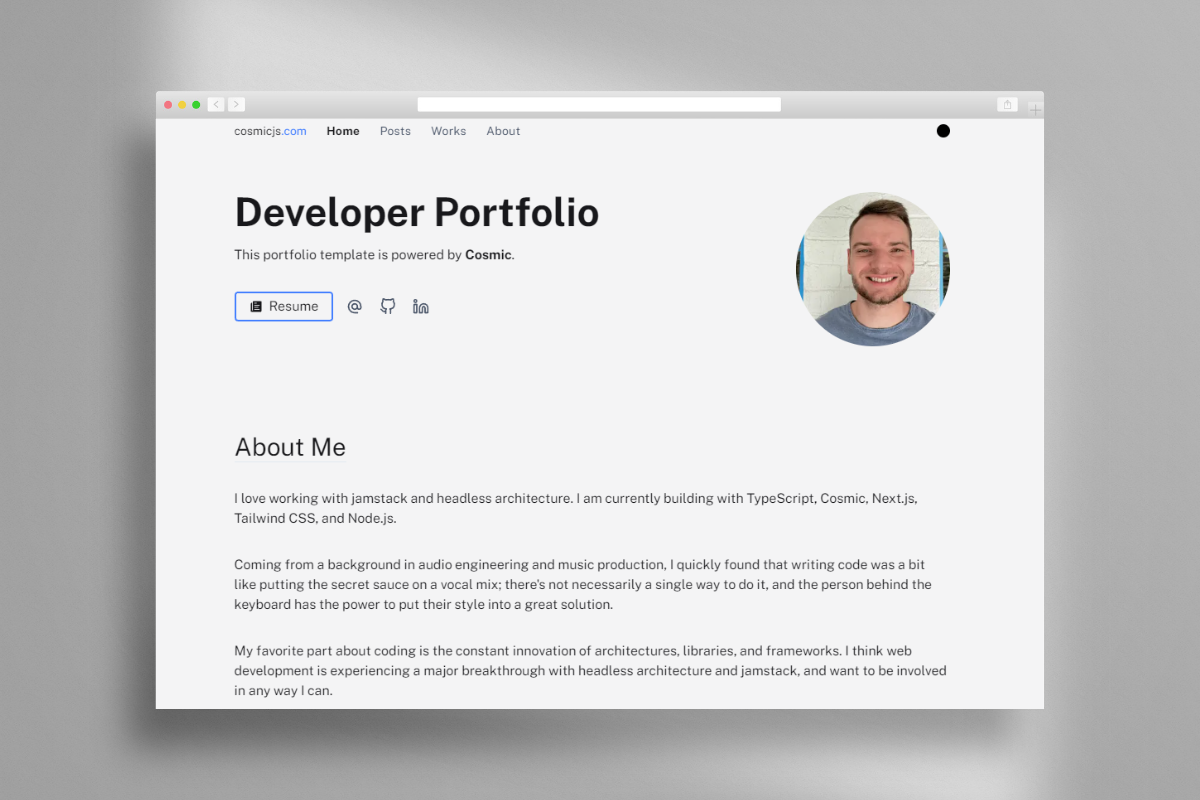 As the year ends, and the web3 world seems to have vanished like a thief in the night, we offered a digital art marketplace website powered by good old fashioned centralized API services: Cosmic and Stripe.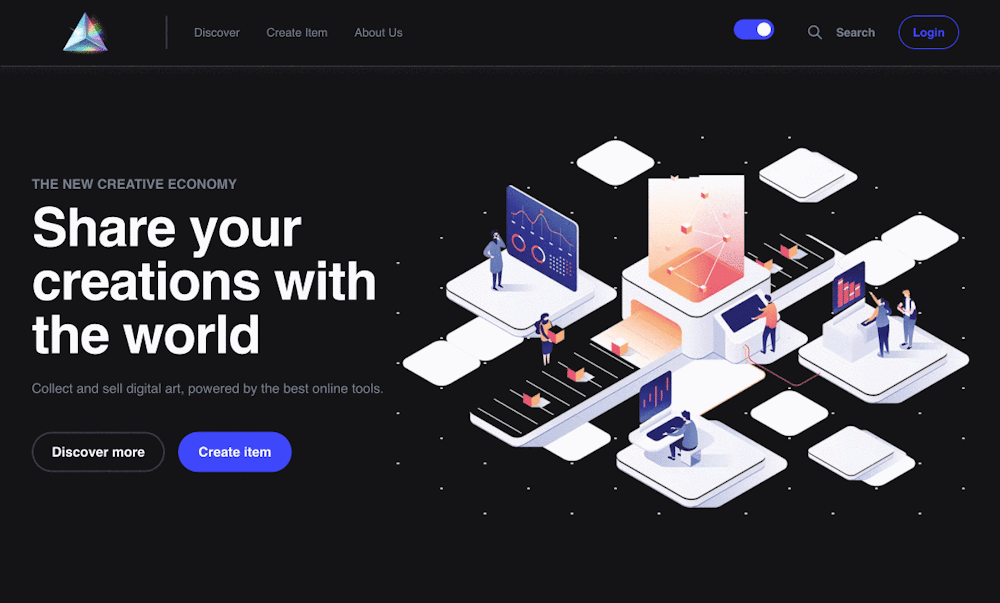 We even launched a podcast to help you learn more about Cosmic and the latest technology trends to help you build modern apps using powerful tools (Follow Build Time on YouTube and Spotify!)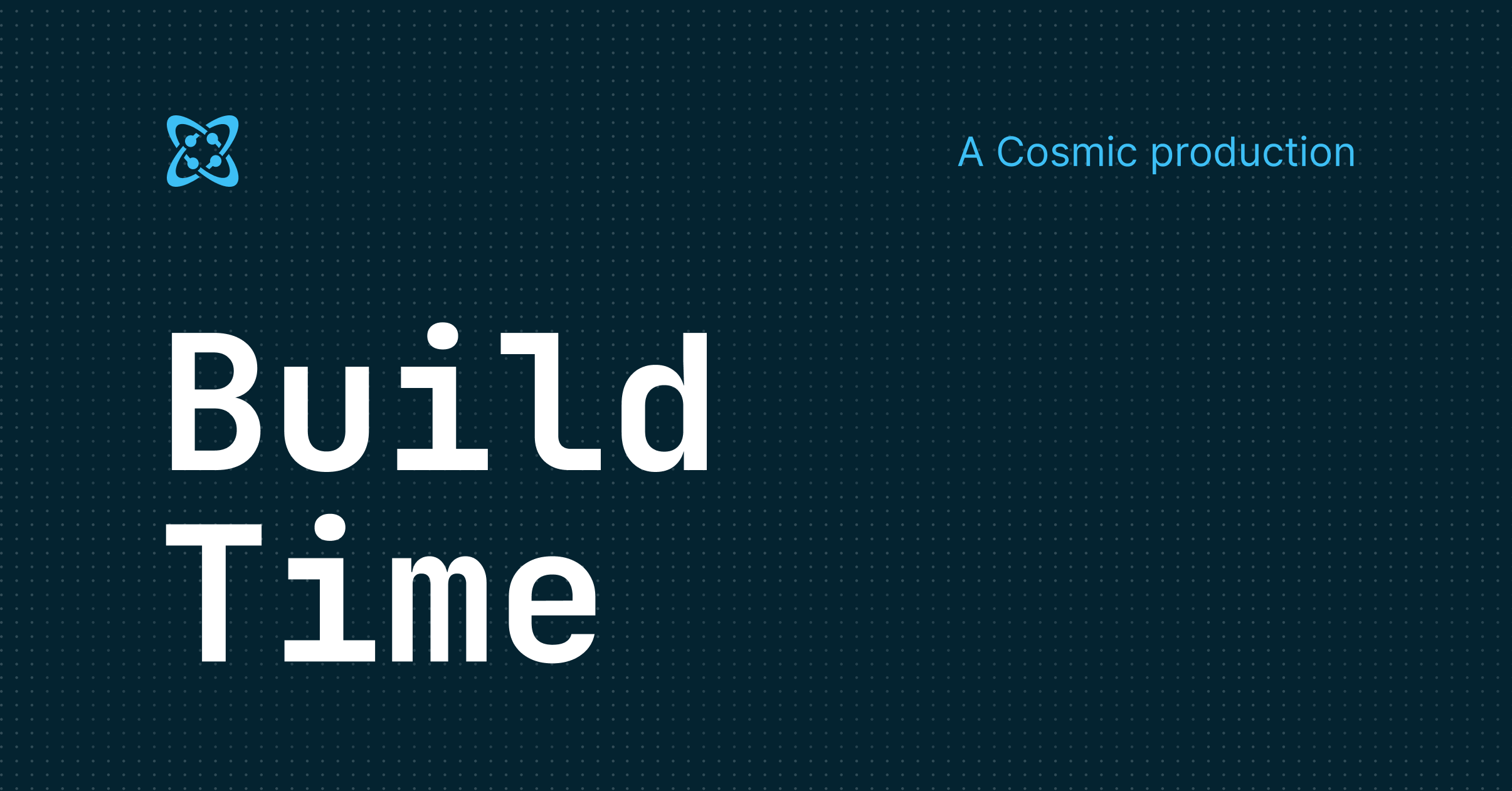 2023 and onward 🚀
I'm proud of our accomplishments in 2022 and excited for what's to come in 2023. This year, we not only focused on building a world-class product for our customers, we've also focused on building and strengthening a world-class team. And for the Cosmic team I am very proud and grateful. But our work is not done yet, it is just beginning!
At Cosmic, we will continue to focus on helping teams build great products to better share their content with the world. It's a beautiful mission that I feel fortunate to be working on.
Cheers to a productive 2022 and we can't wait to see what you build in 2023 🥂

Tony Spiro
Cosmic CEO